CLICK HERE FOR ONLINE ENROLLMENT INSTRUCTIONS…..
CLICK HERE TO ENTER EZ SCHOOL ENROLLMENT FORMS…..
Forms will be available online July 29, to July 31, 2020.
Pay fees at the office on Tuesday, August 4, 2020 from 8am to 8pm. or you may request a statement and mail your payment in. All payments are due by August 14, 2020.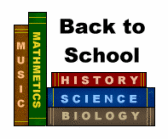 CLICK HERE TO APPLY FOR FREE/REDUCED LUNCHES…..
Renwick USD 267 participates in the USDA Child Nutrition Program, which provides school breakfast and lunch to our students. We offer the free and reduced meal application online and we would encourage everyone to consider completing the application. Qualification may result in reduced enrollment costs, meal costs, and/or other district/school fees. Information included within this application is kept confidential, and only accessible by the determining official. Please read instructions carefully to prevent delays. Once all information is complete, you will receive a notification that your application has been received, and another notification when your application has been reviewed/approved
NEW STUDENTS TO THE DISTRICT – CLICK ON THE BLACK/GOLD ENROLLMENT BUTTON BELOW FOR ENROLLMENT FORMS.